KAP OPEN CLASSES 2023
with Suz every other Saturday

Saturday Aug 26th 10.30
Saturday Sep 9th 10.30

Saturday Oct 7th 10.30
Saturday Oct 21st 10.30
Saturday Nov 4th 10.30
Saturday Nov 18th 10.30
Saturday Dec 2nd 10.30
Saturday Dec 16th 10.30

500SEK

Book a spot by swishing to 123 597 5081 and write the date you wish to attend.

📍Ester Adele Yogastudio @esteradeleyogastudio,
Sankt Paulsgatan 22 in Slussen/Mariatorget


PRIVATE SESSIONS

For more info click here .

Bookings or for more info visit @suzwax or DM for questions.
To stay updated on future events join my WhatsApp group (scan the QR-code with your phone):
KAP events with Suz Wax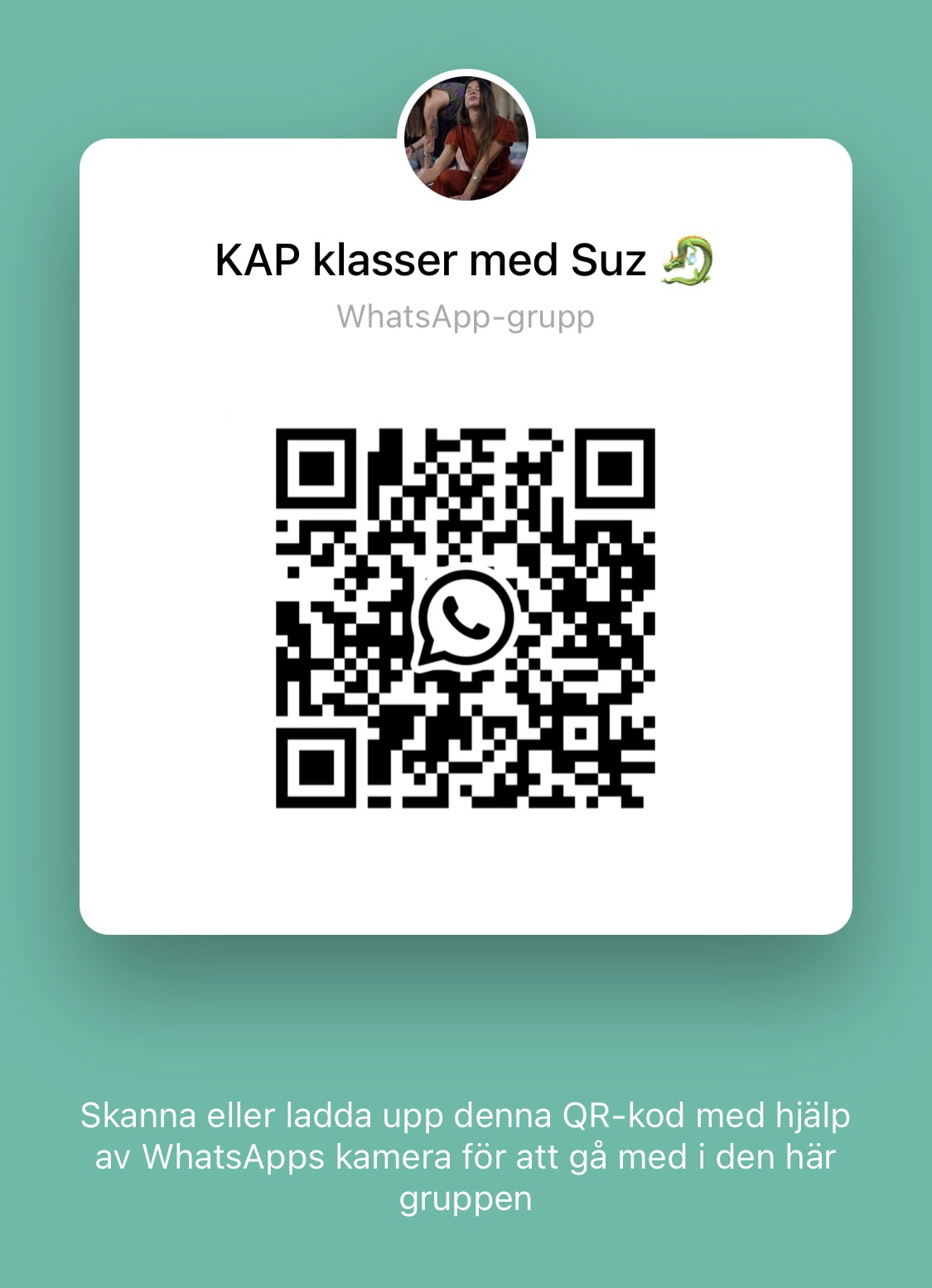 Welcome!